Mississippi Gulf Fishing Banks, Inc.




Activity Report for the Period
November 13, 2008 thru February 12, 2009

Summary
During this period there was one construction trip. On January 9, the Shrimp Boat "My Wife II" was deployed in FH-14.

090109 My Wife II, 492F14
Position: 30°12.403'N / 88°49.844'W 12269.5/47070.2/29477.2
This Shrimp Boat was deployed as part of the DMR Derelect Vessel Program. Initially the Contractor was headed for Deployment in FH-2; However, choppy sea conditions were causing problems and the DMR decided to move the deployment to FH-14. The surrounding depth was 34' with a minimum clearance reading of 19 feet taken. The Vessel appeared to land upright facing to the East.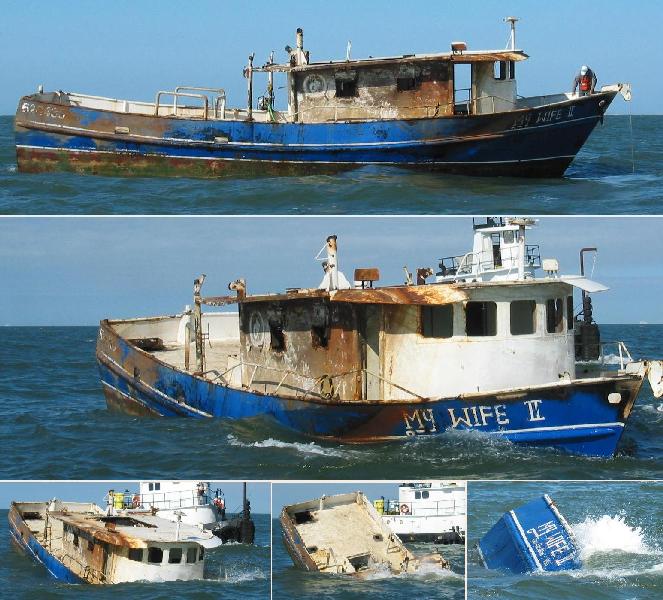 Click Here for more Pictures

http://primofish.com/ http://mgfb.org/ PRIMO's Link Page

Author: Mark Primo Miller, Gautier, MS 39553