Mississippi Gulf Fishing Banks, Inc.




Activity Report for the Period
April 8 - May 13, 2010
Summary
During this period there was 1 Reef Construction Trip and 1 Reef Monitoring Trip. On April 28, the Shrimp Boat "Ole Faithful" was deployed in FH-1. On May 5, a Dive Survey was conducted on the "Great Wicomoco" Pogey Boat in FH-13. Following the dive, the journey continued out to the Deep Water Horizon Oil Spill Site to evaluate the danger of the spill to our coastal areas. Those findings are covered under a separate report (Links on the website http://mgfb.org). Also coordinates have been relayed here from the DMR on Bay Balls that were deployed last month by them.

Click Here for the PDF Report

100331B-100331H Bay Balls 527F9-529F9 530-533F8-CI
100331B 527F9: 30 15.565N / 88 53.859W
100331C 528F9: 30 15.474N / 88 53.914W
100331D 529F9: 30 15.516N / 88 53.677W
100331E 530F8: 30 15.963N / 88 57.722W
100331F 531F8: 30 15.988N / 88 57.630W
100331G 532CI Cat Island: 30 12.179N / 89 04.722W
100331H 533CI Cat Island: 30 11.974N / 89 04.798W

100428 Ole Faithful 534F1
Position: 30°03.276'N / 88°36.488'W 68' Depth
This Steel Hull Shrimp Boat was deployed a little North of the Casino Magic Barge at the Southeast end of FH-1. The Surrounding depth was 68' with a minimum clearance of 45' recorded. It appears to have landed on its Starboard Side with the Bow facing South. This appears due to having much larger holes cut in the Bow than in the Stern causing it to fill much more quickly and sink with the Stern floating up. Winds were from the East @ 10 knots, current running 3 knots at 300°. Predicted Tide was 1.7 with a range from -0.5 @ 8:02P to 1.9 @ 9:32A.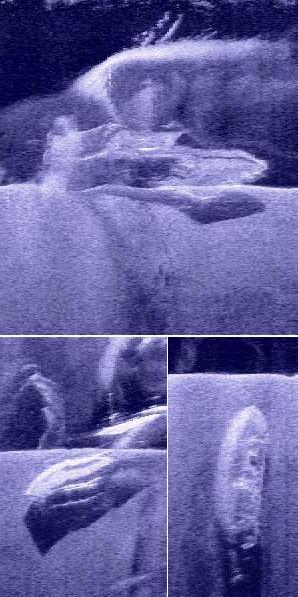 091124 Great Wicomico 517F13
Position: 29°59.794'N / 88°29.892'W
This 175' Pogey Boat was donated by Omega Protein and deployed in FH-13 on November 24, 2009. Previous attempts to visit the reef were met with poor visibility. This visit was much better, but still not ideal. Observations were only effective in the top 5-10 feet of the Structure. Below that, poor visibility and lighting hampered efforts. Most of the top of the structure and the railings measured 63' of depth with 61' measured at the top of light posts. There was a FAD that towered to 53' at the float. There was a horizontal laying mast that measured 73' of depth. Fish observations on this May 5, 2010 visit included a large school of small to medium Spade Fish, 2 large Trigger Fish, medium to large schools of Tom Tates (75-100), and a few small red snapper (15-20/<1lbs.). No other fish sighted, but this may be due to the poor conditions.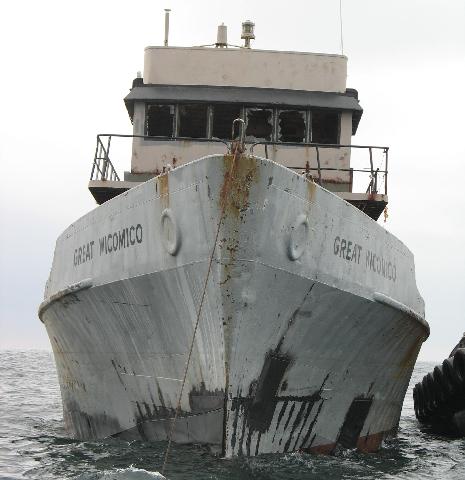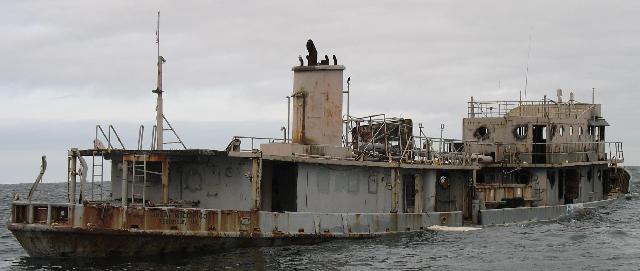 Click Here for PRIMO's Horizon Oil Spill Report

http://primofish.com/ http://mgfb.org/ PRIMO's Link Page

Author: Mark Primo Miller, Gautier, MS 39553